President - Landry Rowden
Vice President - Gabrielle Louis
Secretary - Cherise Terblanche
Treasurer - Lyndyn Mosser
Historian - Katie Castellano
Project Chairman - Aaron Salinas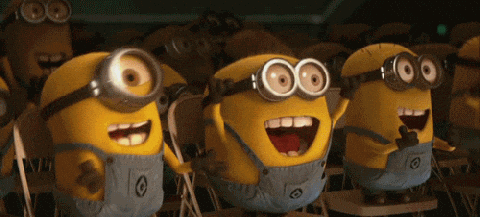 Online April 2020 Meeting
1.

2020 Senior Scholarship
The officers have proposed awarding 4 scholarships of $500 each. Seniors, you can find the scholarship application on the right under the NHS documents tab. Deadline for submissions is FRIDAY, MAY 1. Please email your submissions to Mrs. Bacon - Subject: Senior Scholarship.
2.

April Service Opportunity
The COVID-19 pandemic restrictions have been particularly hard on members of our community in nursing homes and other long term care facilities. They have no outside visitors and are confined to their rooms at all times. The officers propose a letter or card writing campaign for these senior citizens. To participate, write a letter or send a card addressed to "Resident" at the following addresses. You will be mailing them, not hand delivery. To earn hours, take a picture of your letter or card and add it to the opportunity in x2VOL. One hour for every letter. No limit.
We also receive funds from the Lubbock Volunteer Center's Youth in Service program to help with service projects every semester. The officers propose that the money for this semester be used to provide a pizza and cupcake dinner for the residents and staff of the Lubbock Health Care Center, a nursing home facility.
Lubbock Health Care Center
4120 22nd Pl, Lubbock, TX 79410
Whisperwood Nursing & Rehabilitation Center
5502 W, 4th St, Lubbock, TX 79416
Bender Terrace Nursing and Rehabilitation Center
4510 27th St, Lubbock, TX 79410
2613 34th St, Lubbock, TX 79410
Southern Specialty Rehabilitation and Nursing
4320 19th St, Lubbock, TX 79407
4910 Emory St, Lubbock, TX 79416
Lubbock Hospitality Nursing and Rehabilitation Center
4710 Slide Rd, Lubbock, TX 79414
Lubbock LTC Nursing and Rehabilitation
2400 Quaker Ave, Lubbock, TX 79410
Windmill Nursing & Rehab Center
507 M.L.K. Jr Blvd, Lubbock, TX 79403
Heritage Oaks Nursing and Rehabilitation Center
5301 University Ave, Lubbock, TX 79413
Fountain Hills Assisted Living & Memory Care
6317 112th St, Lubbock, TX 79424
Carillon House the Health Center
1717 Norfolk Ave STE A, Lubbock, TX 79416
2105 W Loop 289, Lubbock, TX 79407
3.

5th 6 Weeks Service Project - Meals from the Heart
Brooke Pugh has discovered #Meals from the Heart, a service provided by Heart and Soul Catering. You can visit their website or Facebook page and order quality meals that they will deliver to first responders, nurses, and others in our community. NHS will not be collecting money directly for these meals. Order and pay for them yourself through the Heart and Soul website. Attach a picture of the invoice to your x2VOL opportunity as verification. 1 hour for every $5 in purchases. Limit 6 hours.
4.
Officer Elections - Juniors ONLY
We have exceptional candidates for office this year. Please take time to watch their campaign videos (found at the right) and vote. Officers will be announced on this page April 10. Officers will begin their duties after graduation, but we expect our induction ceremony to be moved until the first part of August.